Wednesday, November 23, 2005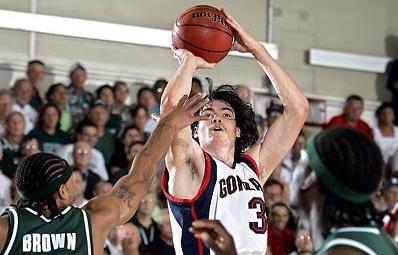 Don't be alarmed. That wheezing noise you hear is just the deflation of Tom Izzo and his Spartan basketball team's reputation. After all, it's not even Thanksgiving and they've already lost two games. In their season opening loss to Hawaii, four of their starters had to be removed from the game after suffering from cramps -- of the menstrual variety, no doubt. Then, last night, they lost in three overtimes to Gonzaga after getting torched for 43 points by a dude who looks like the shaggy, unholy stepchild of Steve Prefontaine and Kevin Corrigan. Ouchers.

But aside from the concerns about the mental discipline and physical conditioning of the Spartys, it was just plain fun to watch Gonzaga's Adam Morrison light it up last night. Granta, your Uncle Grambo has only seen him play a handful of games (last night, last year's NCAA tourney), but it looks to me like Mr. Morrison might just become the best American whiteboy forward to hit the floor since ... gasp ... Larry Legend. Okay, maybe that's exaggerating a bit. At this stage of his game, he's probably more comparable to a young Tommy Gugliotta, but with better touch. If he lands on the right team and doesn't mimic Mike Dunleavy's premature slide into mediocrity, it's not inconceivable to imagine him as an NBA All-Star four years from now. But for now, keep an eye out for my boy A. Morrison. He's got the kind of skills that appeal to former gym rat scrappers like me; he plays with fiercely rugged determination but he's also equipped with one of those effortlessly silky strokes that makes your jaw drop in admiration. If you're pickin' up what I'm throwin' down, be sure to watch when The Zags take on Oklahoma State in front of a national television audience on Saturday, December 10 (CBS). Bovs.

Can someone explain to me what in the sam hell Freman Hendrix is doing demanding a recount of the ballots cast in the Detroit Mayoral race? Doesn't he understand that he got SURRRRVED by Kwame? Take your loss like a man, Freman. Better yet, put your proverbial money where your proverbial mouth is. If you force this recount and lose, volunteer to pack your bags and leave the state. Honestly, wasn't there a better way to spend the last $7,200 in your election coiffers? Some say even less buzz than Mike Cox.

Looks like the Lara Logan media explosion is about to hit the big time. Thanks to all the FOWs (too numerous to mention) who have dropped me correspondance today letting me know about her coverage in both The NYT and Gawker today. Although your Uncle Grambo may not post as frequently as he once did, it's good to know that I can still dish up the occasional scoop of PHC for your sexy bods in advance of the major media players. Word.

Your Uncle Grambo never thought he'd write a sentence that contained the name "Heath Ledger" and the word "buzz", but methinks now the time is right: Heath Ledger has buzz. Check out this awesome article in Time about how he had to self-destruct his career in order to regain his passion for acting. Best.

"My Fair Brady: Season Two" ... ughtastic. I can't even begin to fathom anything on the history of the planet that's more vacuous and soul-sucking than this particular entry of VH-1's Celebreality. Well, except maybe "Breaking Bonaduce." [via ONTD]

Hey Josh Levin! I hear that you might be in need of someone to write about films. If so, don't forget to give your Uncle a holler. Filling Edelstein's shoes would be a momentous task, but we all know I'm up for it. Have your peeps call my peeps and we'll do apps. Marsbars.

From Page Six: WHICH squeaky-clean young singer/actress was overheard snorting cocaine in the ladies' room at a recent concert at Bowery Ballroom? To that I say, "LET THE RAIN FALL DOWN AND WAKE MY DREAMS!"

Even though the lead singer of OK Go is one of the bigger douches that I've ever conversed with, his post on D.R.M. over on Coolfer's blog is quite a good read. Based on his theories alone, I'd totally buy their latest record. Too bad I've actually HEARD the band ... yuckers times nine.

Your Uncle Grambo and The Senator were fortunate enough to grab a bite and some brews with The Fesser and Trixie on Monday night. Aside from rehashing our (minor) successes during the glorious halcyon days of The Blogosphere™ circa 2003, we spent some time talking about people, politics and pickles. Regarding the latter, it turns out that the famed Rick Field of Rick's Picks fame is going to making a guest appearance at the legendary Zingerman's Delicatessen this Saturday, November 26. So come on out anytime between noon and 6 and get your paws on a jar of Phat Beets, Kool Gherks or any of the other delicious varities that everyone has been raving about.

And with that, I'm off. Your Uncle Grambo and Ashley Blue would like to wish you and yours another Happy Thanksgiving. Remember kids, the best remedy for either an accidental or intentional trytophan OD is watching another hilarious episode of The Joey, Jeff and Mooch Show. Which lucky bachelor will Mooch pick this week? Tune in tomorrow to see! Until then, bovs on your respective gizzards.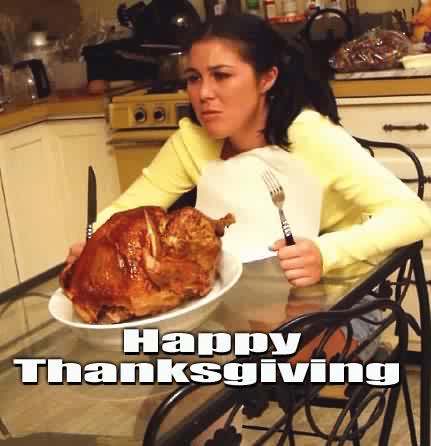 posted by Uncle Grambo |
---
Monday, November 21, 2005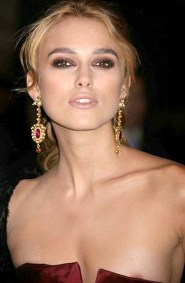 It's a good time to be The Boss. Early indications seem to point towards first week sales of 45-50K units of the deluxe 30th anniversary release of "Born To Run", while the horn-rimmed Deerhoof disciples at Pitchfork cemented his legacy and probably won him some new fans by bestowing the release with a perfect 10.0 rating. Long time FOWs will recognize that the list of their other perfect 10s is long and distinguished ... and so is my johnson.


If there's one thing you can say about the British, it's that they have bad teeth. If there's a second thing that you can say about the British, it's that they possess the mysterious power to make something extremely unclassy seem positively royal. I mean, take a gander at Keira Knightley's performance at the "Pride and Prejudice" after party about 10 days ago. While the nip-slip has become de rigueur on the red carpet in 2005 (see: Dan Radosh's smart piece in Radar entitled "Die, Nip Slip, Die"), it took someone as radiantly British as Keira Knightley to return the austerity¹ to areolas. No Frankenboobs, no impending lactation disasters; just a visible tan line and hint of perfectly pink best everness. Hands down, Best Nip Slip of `05. And those smoky raccoon eyes? HUBBA!


Your Uncle Grambo caught the new Harry Potter jawn this weekend. For all the talk of raging hormones, this movie was a snoozer. Even though Ralph "Call Me Raif" Fiennes was WAY more bad ass as Voldies than he was as Francis Dolarhyde, this film somehow managed to leave out tons of important exposition while also being 40 minutes too long. Worst movie since "Elizabethtown."


Chuckles Rogers isn't long for this town. The Lions are trying to reclaim $10MM from the signing bonus they already paid their troubled wide receiver, on the grounds that the former Sparty is a drug addicted crackhead. Here's hoping that the Lions can get something decent in return for the former overall #2 draft pick, and that Charles will be able to flourish once he gets outta Dodge (à la Plaxico Burress).


Watch out for that first step ... it's a DOOZY!


Today was a bad day to be a Detroiter. For an incredible glimpse at what news like this means to this area, your Uncle Grambo HIGHLY suggests you take a gander at Danny Hakim's wonderful entry in the New York Times' series on Renewing the Social Contract in America. The piece has been resonating with me all weekend, and will sure as hell make you think twice the next time you think about buying a foreign car. Dark days, my friends ... dark days indeed.


¹ And when I say "austere", I'm referring to Webster's third definition, that being "markedly simple or unadorned."

posted by Uncle Grambo |
---